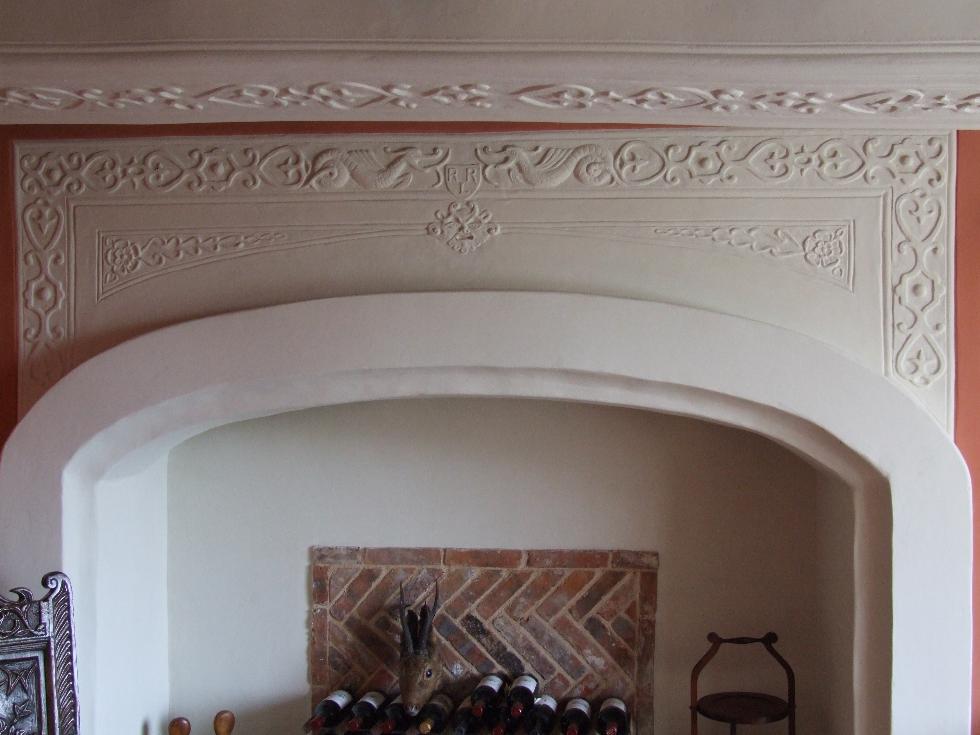 Johanna Welsh is the third generation in a line of Pargetters working from Suffolk, incorporating nearly 60 years of craftsmanship passed down through the family.
Since her mid teens she has been involved with ornamental plasterwork, both on the design side and actual execution of work, on a variety of buildings both old and new.
With a strong grounding in art and design she produces designs, elaborate and unique, at the request of her customers.
Johanna has worked with leading designers and award-winning Architects and been involved with restoration projects on a selection of period properties.
After studying at Norwich School of Art and Design, she attended Falmouth College of Arts, where she received her degree in Illustration .
In 1998 working alongside her father, Stephen Welsh, Johanna completed a ceiling in the Orchard Room at HRH Prince of Wales' Highgrove Estate
in Gloucestershire. This followed with a second father and daughter commission on the Estate in 2000. In 2016 a further Royal commission was completed by Johanna in Scotland.
During 2012-13 Johanna completed the Building Craft Apprenticeship, which focuses on traditional building techniques, with The Prince's Foundation for Building Community. She is the recipient of the prestigious Hancocks Award. Since then she has joined other trades during the Foundation's annual Summer School to promote awareness of the craft.
In 2022 Johanna was awarded the Heritage Crafts Association's President's Award for Endangered Craft. An award initiated by HRH Prince Charles, President of Heritage Crafts, and commissioned by Heritage Crafts Vice- President, Richard Hefford Hobbs.
Although based in Suffolk, Johanna is happy to consider commissions all over the UK with work undertaken in Cotswolds, Leicestershire, Lincolnshire, London, Scotland, Surrey and Sussex.